Strategic Approach
Progenicyte has exclusively licensed over 30 patents from the University of Central Florida's Research Foundation.
All patents are related to Dr. Kimi Sugaya's research efforts and all are applicable from the field of bio-regenerative medicine to IT. A full list of Dr. Sugaya's patents can be found here.
Progenicyte will sub-license specific patent rights to existing pharmaceutical and biotechnology companies and/or spin-out disease focused new start-up companies.
Strategic Sub-Licensing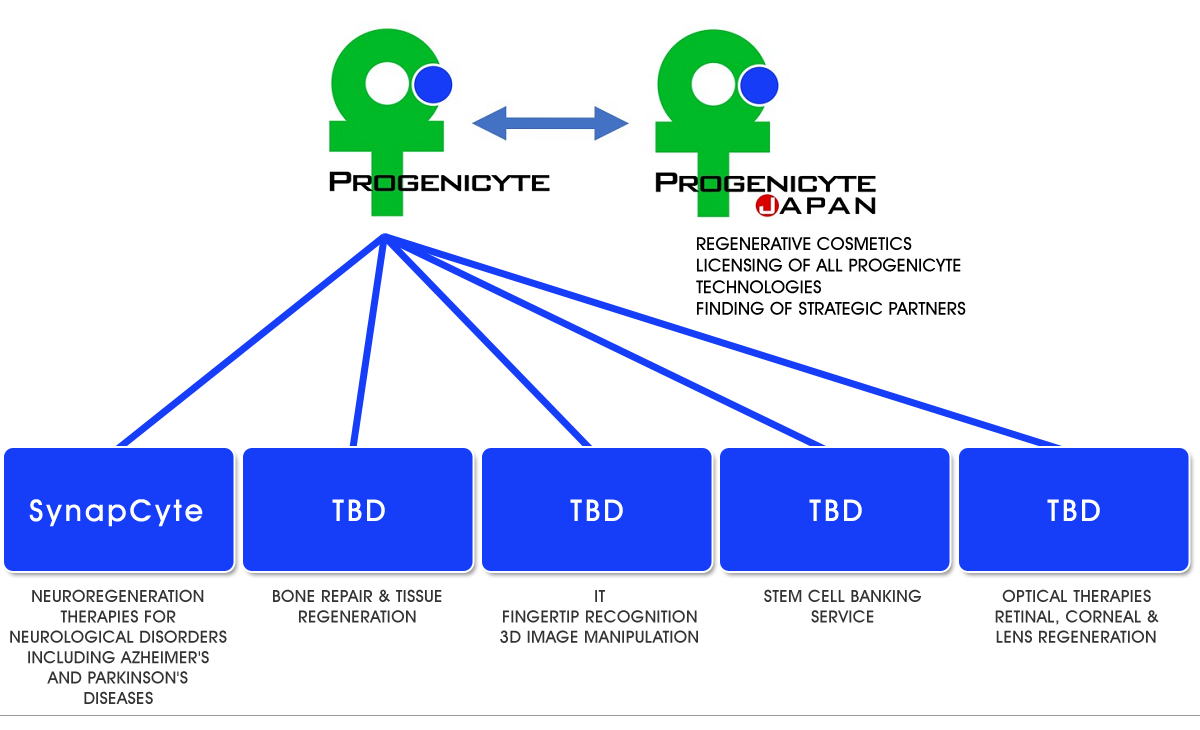 In addition to the 5 focus areas listed above, Progenicyte will be seeking to sub-license IP many other technologies including cancer diagnosis and treatment
While Progenicyte is seeking to establish subsidiaries for its technologies such as IT, cosmeceutical therapies, stem cell banking services, optical therapies and bone & tissue repair therapies, it has already established Synapcyte, LLC as its first sub-license start-up.

Synapcyte is an Orlando Florida based LLC to commercialize Dr. Sugaya's revolutionary breakthrough treatment for Neurodegenerative diseases including Alzheimer's disease and Parkinson's disease. Synapcyte (www.synapcyte.com) is in the process of raising capital to file investigational new drug (IND) to FDA for clinical trials.